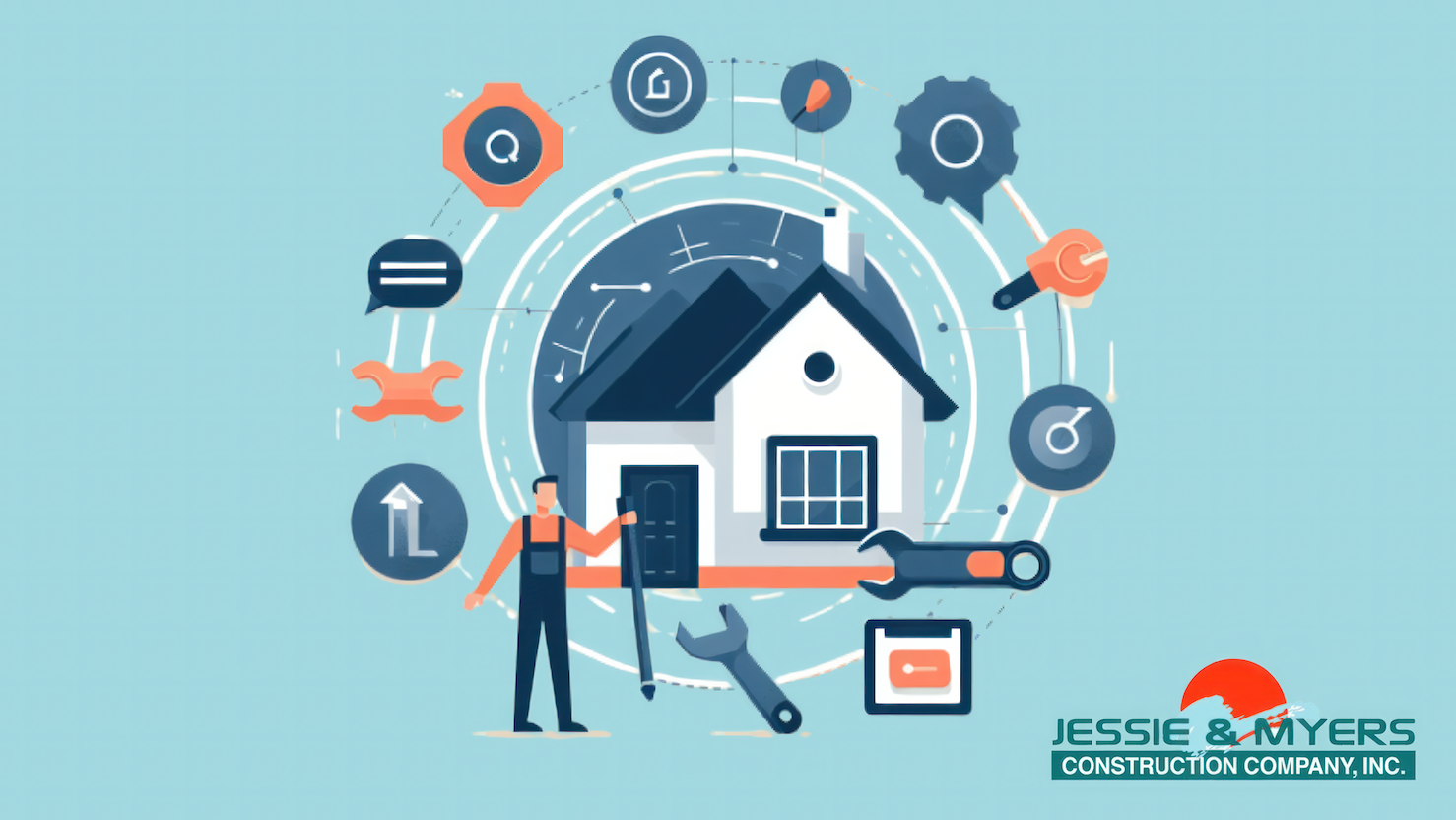 How to Choose a Custom Home Builder
November 10, 2023

Building your dream home is a significant life investment, and that's why understanding how to choose a custom home builder is crucial.
I'll walk you through each step to find a builder who is not only qualified and experienced but also the right fit for your unique needs.
From pinpointing your vision to signing the final contract, let's take this journey together, making sure your dream home becomes a reality - crafted with care and precision.

Key Takeaways:
Understand the importance of choosing the right custom home builder.
Learn how to conduct effective research and interview potential builders.
Know what to look for in a contract before signing.

Table of Contents: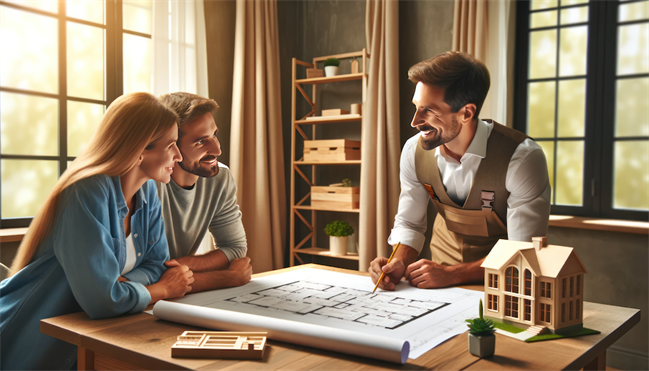 A custom home builder is more than just a contractor; they are a key partner in bringing your dream home to life.
Unlike production builders who construct homes based on a library of floor plans, custom builders create unique houses that are tailored to the specific needs and desires of their clients.
This bespoke approach allows for greater flexibility in design, materials, and layout.

Benefits of Building a Custom Home
Personalization: Get a home that matches your lifestyle and preferences.
Quality: Custom homes often use higher quality materials and workmanship.
Unique Design: Your home will stand out from the crowd.

Challenges of Building a Custom Home
Complexity: More choices can mean more decisions and potential stress.
Cost: Custom homes can be more expensive than standard models.
Time: They may take longer to build due to their unique nature.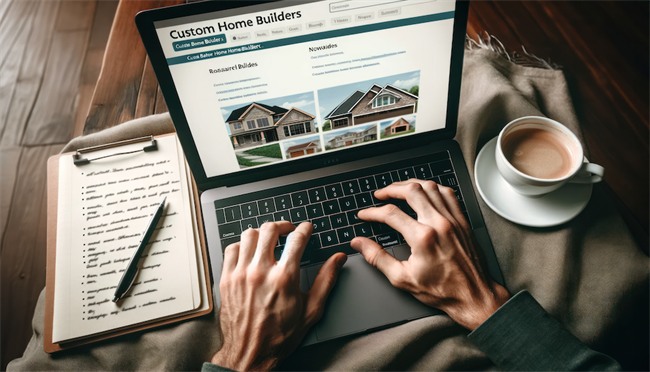 Before you even meet with a potential builder, it's important to do your homework.

A) Asking for Recommendations
Start by asking friends, family, and colleagues for recommendations. Personal referrals can provide honest insights into a builder's work ethic and quality.

B) Online Searches for Local Builders
Utilize online resources to find home building companies in your area. Websites like Jessie and Myers offer detailed insights into various services offered by custom home builders.

C) Reading Reviews
Reading reviews on platforms like Angie's List and HomeAdvisor can provide a broader view of a builder's reputation. Pay attention to both positive and negative reviews for a balanced understanding.

D) Evaluating Builders' Portfolios
A builder's portfolio is a window into their style and quality. Examine their past projects, paying special attention to the details and craftsmanship.
Websites like Jessie and Myers' Portfolio showcase a variety of custom home projects.

Table 1: Checklist for Evaluating a Builder's Portfolio
| | |
| --- | --- |
| Aspect | Details to Consider |
| Style | Does their style align with your vision? |
| Quality | Are the materials and craftsmanship up to your standards? |
| Diversity | Do they have experience with various types of homes? |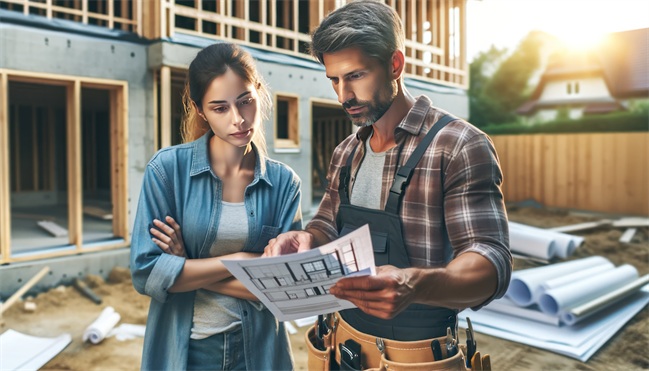 Once you have a shortlist, it's time to start interviewing.

A) Discuss Experience and Credentials
Ask about the builder's experience, qualifications, and licenses. Ensure they are affiliated with reputable entities like the National Association of Home Builders (NAHB) and the Better Business Bureau (BBB).

Table 2: Questions to Ask Your Builder
| | |
| --- | --- |
| Question | Reason |
| How long have you been building custom homes? | To gauge experience |
| Can you provide proof of licensing and insurance? | For legal compliance |
| Are you a member of any professional associations? | To check credibility |

B) Budget and Timeline Discussions
Discussing your budget and timeline early on is crucial. Be clear about your financial limits and expected timeline to ensure they align with the builder's capabilities.

C) Communication Style and Work Ethic
The builder's communication style and work ethic are as important as their technical skills. You want a builder who is responsive, transparent, and respectful of your vision.

Key Points to Observe:
Responsiveness to your inquiries.
Transparency in discussing potential challenges.
Respect for your ideas and inputs.

After the interviews, it's essential to verify the builder's track record through references.

A) Contacting Previous Clients
Reach out to the builder's previous clients to get firsthand accounts of their experiences. This can give you insights into the builder's reliability and quality of work.

Table 3: Reference Check Questions
| | |
| --- | --- |
| Question | Why It's Important |
| Was your project completed on time? | To assess the builder's time management |
| Did the project stay within budget? | To understand their financial accuracy |
| How did the builder handle challenges? | To gauge problem-solving skills |

B) Project Completion Assessment
Ask if the builder completed past projects on time and on budget. This is crucial in understanding their project management skills.

C) Responsiveness and Problem-Solving
Find out how the builder dealt with issues and changes during the construction process. You want a builder who is adaptable and communicative.

Before signing a contract, make sure you understand every aspect of it.

A) Contract Clarity and Comprehensiveness
Ensure the contract is detailed and includes all aspects of your project, from custom home plans to building codes.

B) Legal Review
Have a lawyer review the contract. This can prevent future legal complications.

C) Getting Everything in Writing
Document all agreements and changes to ensure transparency and accountability.

Table 4: Key Contract Elements
| | |
| --- | --- |
| Element | Description |
| Scope of Work | Detailed description of the project |
| Payment Schedule | How and when payments will be made |
| Change Order Process | How changes to the original plan will be handled |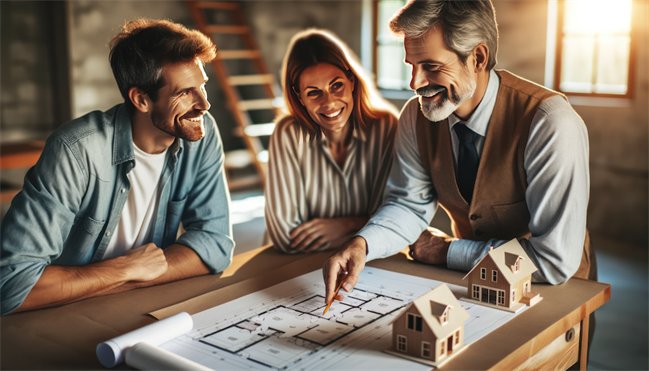 1) What are the benefits of building a custom home?
Personalization: Tailored to your specific needs and preferences.
Quality and Craftsmanship: Higher quality of materials and construction.
Long-term Value: Custom homes can have a higher resale value.

2) How much does it cost to build a custom home?
The cost varies greatly depending on size, location, materials, and design complexity. A detailed
budgeting guide
can be found on Jessie and Myers' blog.

3) How do I find a custom home builder?
Start with personal referrals, then research online and through industry associations. Websites like
Jessie and Myers
offer extensive information about their building services and approach.

4) What questions should I ask a custom home builder?
Ask about their experience, past projects, licensing, insurance, and how they handle changes and challenges.

5) What are the steps involved in the custom home building process?
The process typically includes initial consultations, design phase, contract signing, construction, and final walkthroughs. Each phase should be outlined in your contract.

1) Be Clear About Your Budget and Expectations
Establish a clear budget and communicate your expectations to avoid misunderstandings.

2) Communicate Regularly with Your Builder
Regular communication is key to a successful project. Stay in touch with your builder throughout the process.

3) Be Prepared for Changes and Delays
Construction projects can face unexpected changes and delays. Be prepared and flexible.

4) Enjoy the Process
Remember, building your dream home is a journey. Enjoy the process and look forward to the final product.

Final Thoughts

Remember that building your dream home is a journey, one that requires a partnership with a custom home builder who understands your vision and can bring it to life with quality and craftsmanship. Take your time, do your due diligence, and choose a builder who aligns with your aspirations and values.
And if you're ready to take that step towards creating your custom home in Brunswick County, don't hesitate to reach out to Jessie & Myers Construction. With our expertise and commitment to quality, we can help you turn your dream into a reality. You can contact us at 910-575-2800 or visit our contact page to start your journey.
Here's to building not just a house, but a home that's uniquely yours.